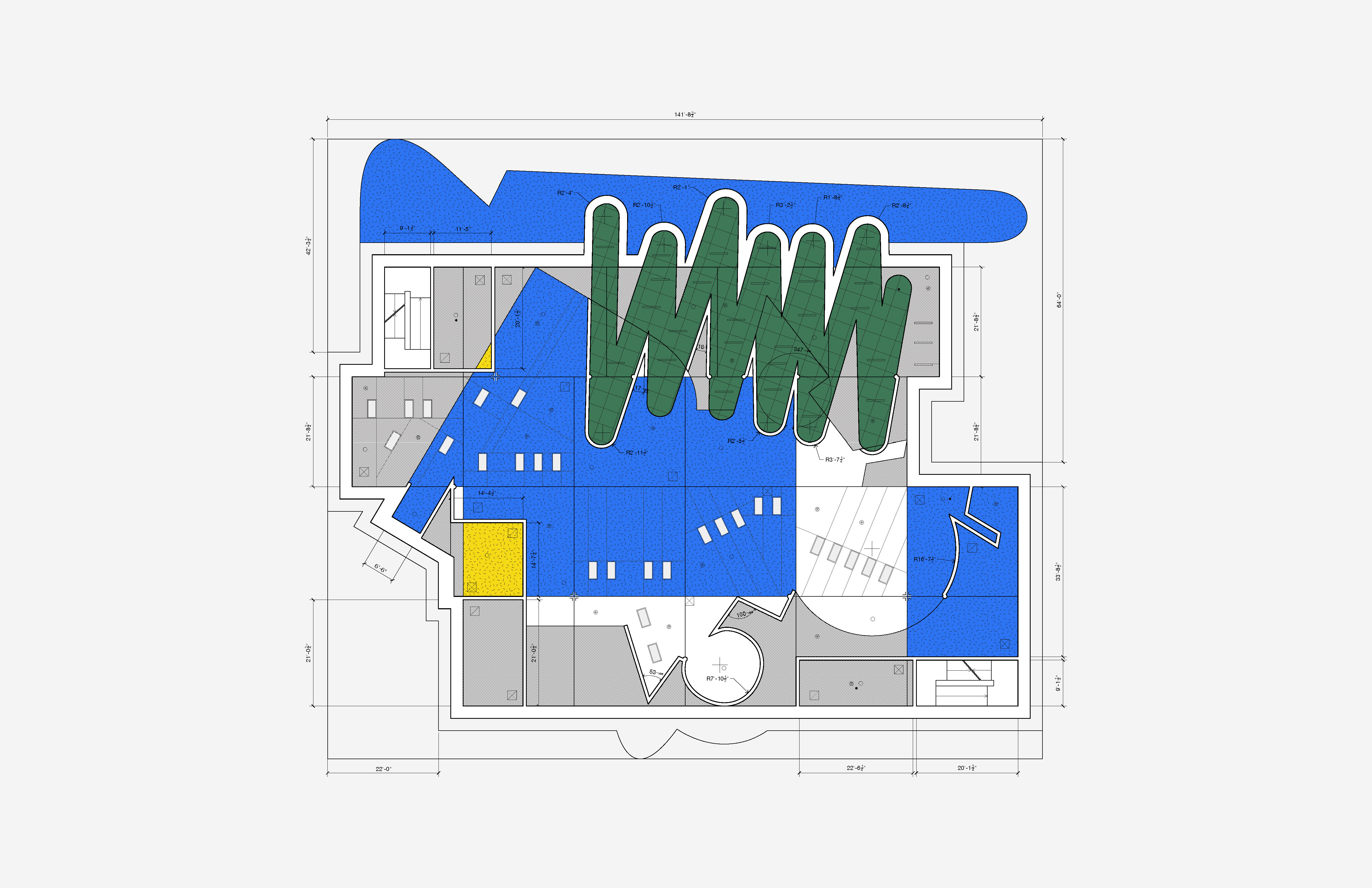 Construction, Abstracted: Painting Graphic RCPs is a representation project that examines the role of reflective ceiling plans (RCPs) as a tool to discover emerging questions of plan organization and abstraction in contemporary architecture.

Project Name

︎︎︎ Construction, Abstracted: Drawing Graphic RCPs



Medium

︎︎︎ ink, paper, acrylic, oil, velcro, on sewn canvas



Location

︎︎︎ Art Omi, Ghent, NY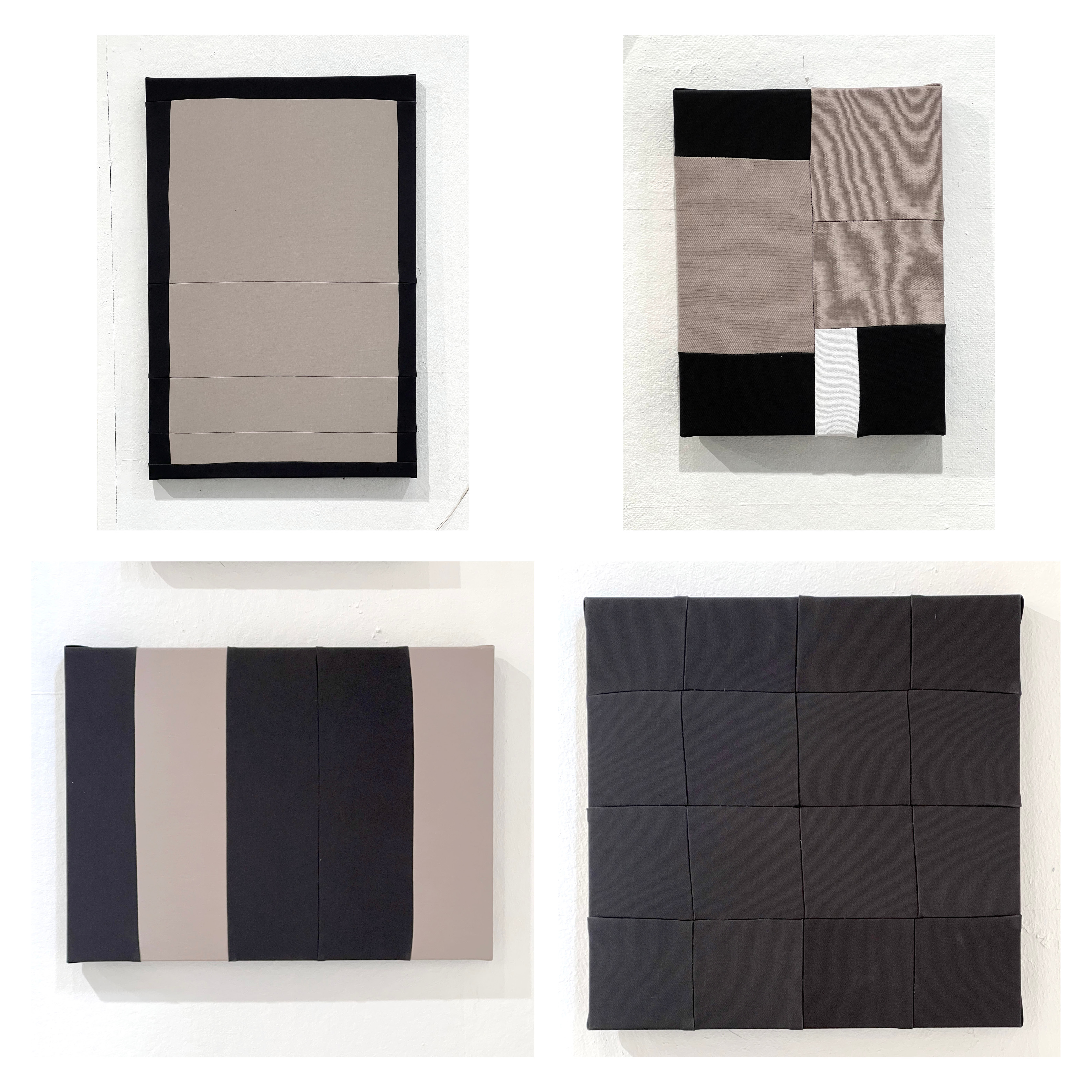 This project specifically examines the reflective ceiling plan as a compositional tool. There seems to be a gap between the representation that exists in construction documents and a finished building. First, we never experience a built project through an orthographic view. Second, there is a lack of authorship in a construction drawing set; colorless lines, graphic standards, annotations – most of which never find their way into a building. Perhaps we should take a closer look at the construction document as a conceptual project and not just as a tool to produce a project. The architect's decision to use RCPs is out of necessity for construction, therefore there has been little debate on how we might use reflective ceiling plans as a tool for disciplinary misbehavior. Here, I define "graphic" not just in the sense of flatness, but as a strategy for misreading graphic standards in construction documents. Return air, supply air, occupancy sensor, lighting and data collection, smoke detectors, ceiling-mounted downlights, fire sprinklers, light fixtures, and exit signs are represented as graphic symbols within the RCP. Can we use these practical elements for new plan organizations and abstraction? In this post-digital turn focusing on constructability, the RCP acts as a bridge between speculative possibilities for representation and traditional mediums in practice.
---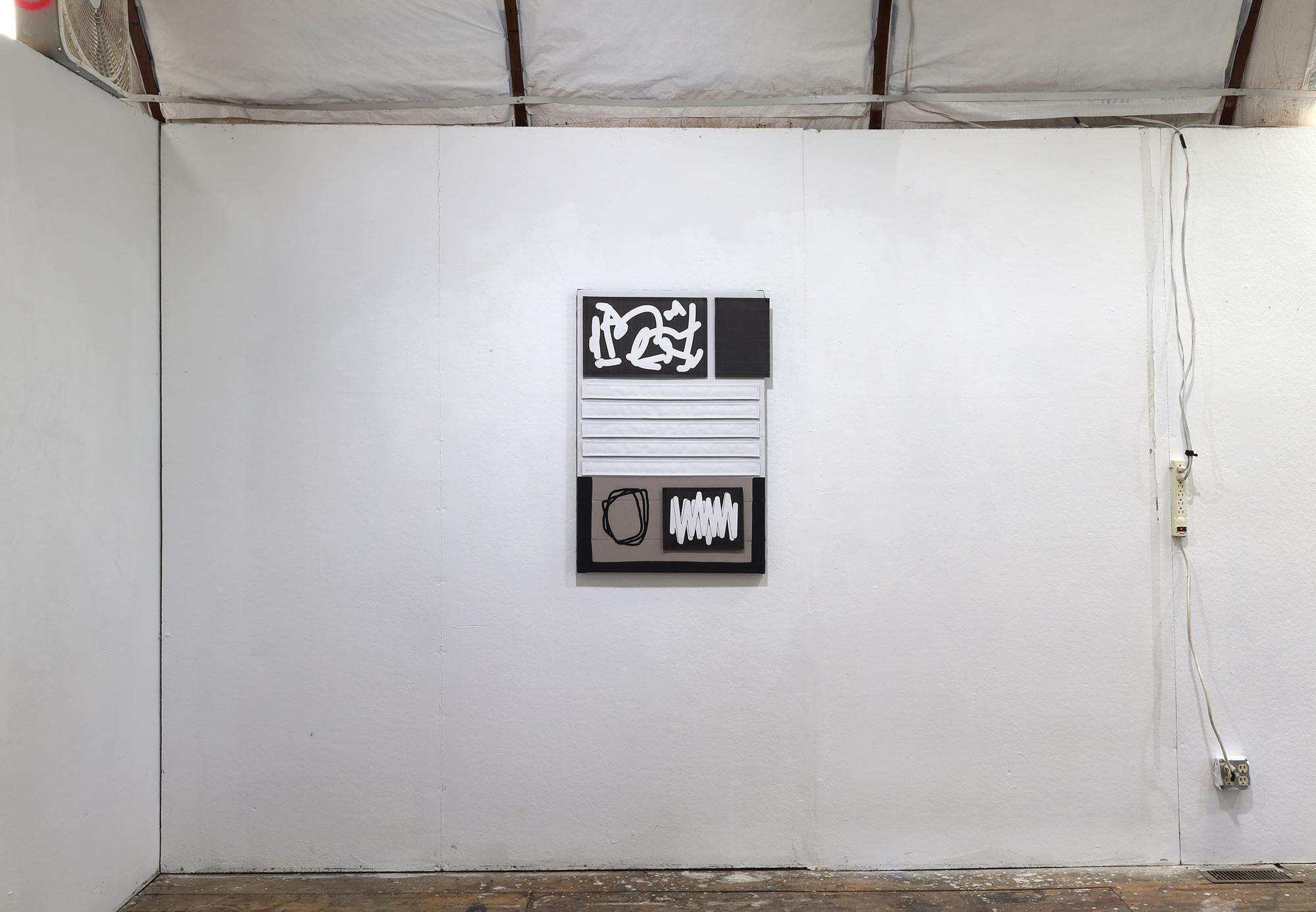 There is a wealth of conceptual discourse within experimental architecture on the role of the plan in the design process. However, the RCP is rarely discussed in these conversations. The reflective ceiling plan is a plan, but it belongs to the discipline as a tool for construction and not as a tool for legibility of space, program, and organization. Challenging the black and white construction document, this proposal is interested in working with color, line weight, flatness, composition, figure, frame, shape, and pattern.
---
Process diagrams - fonts to figurees
---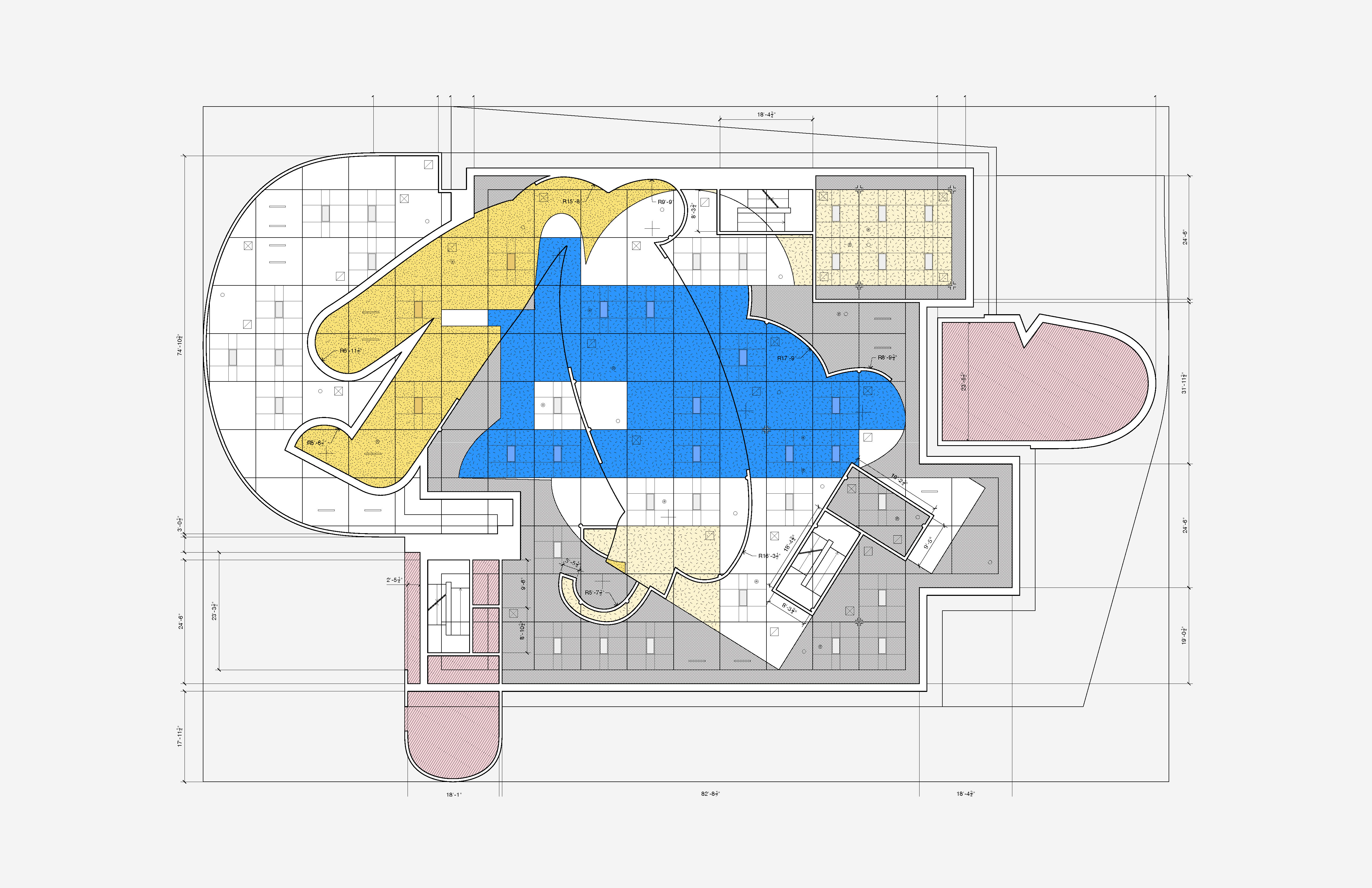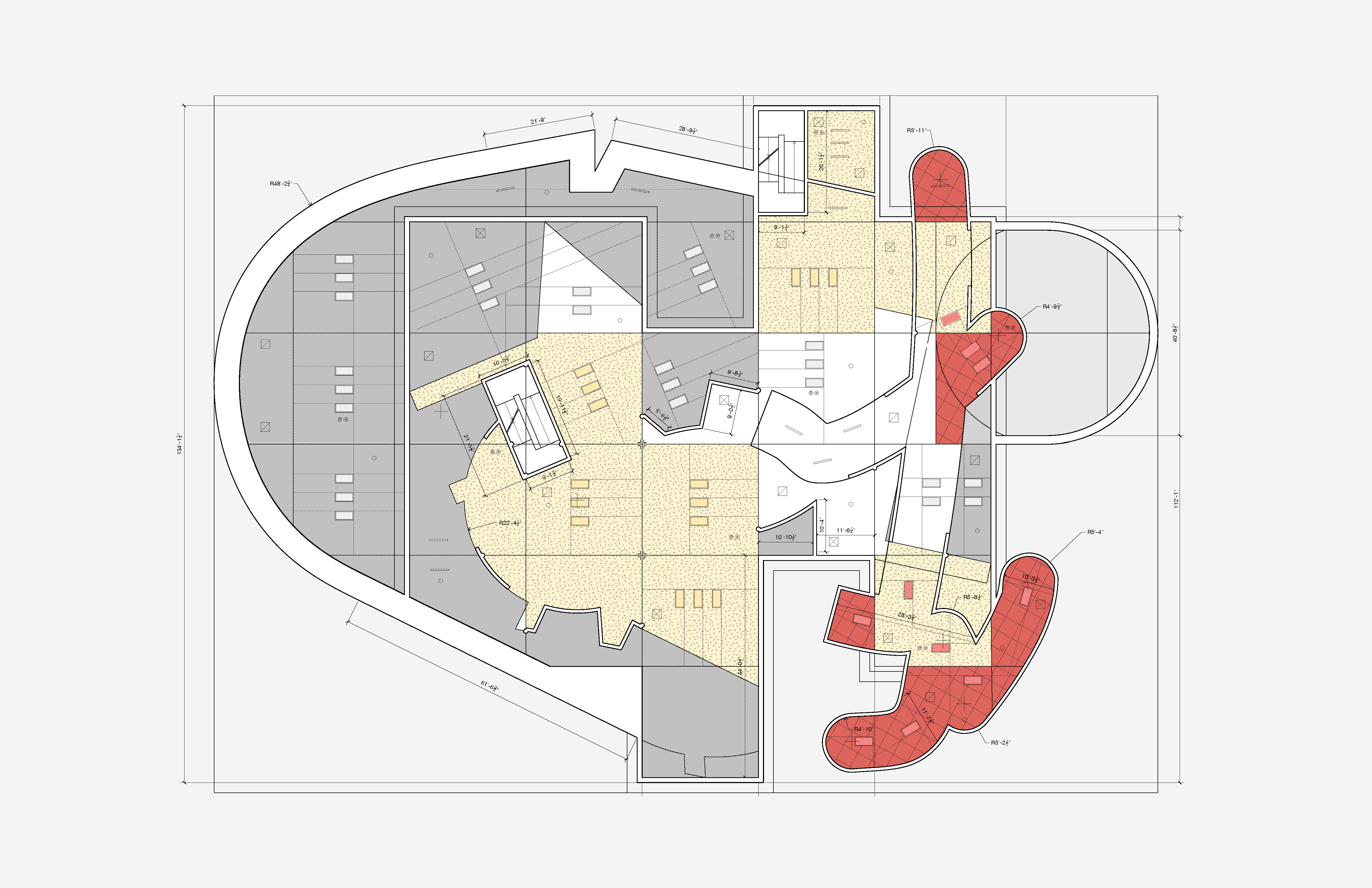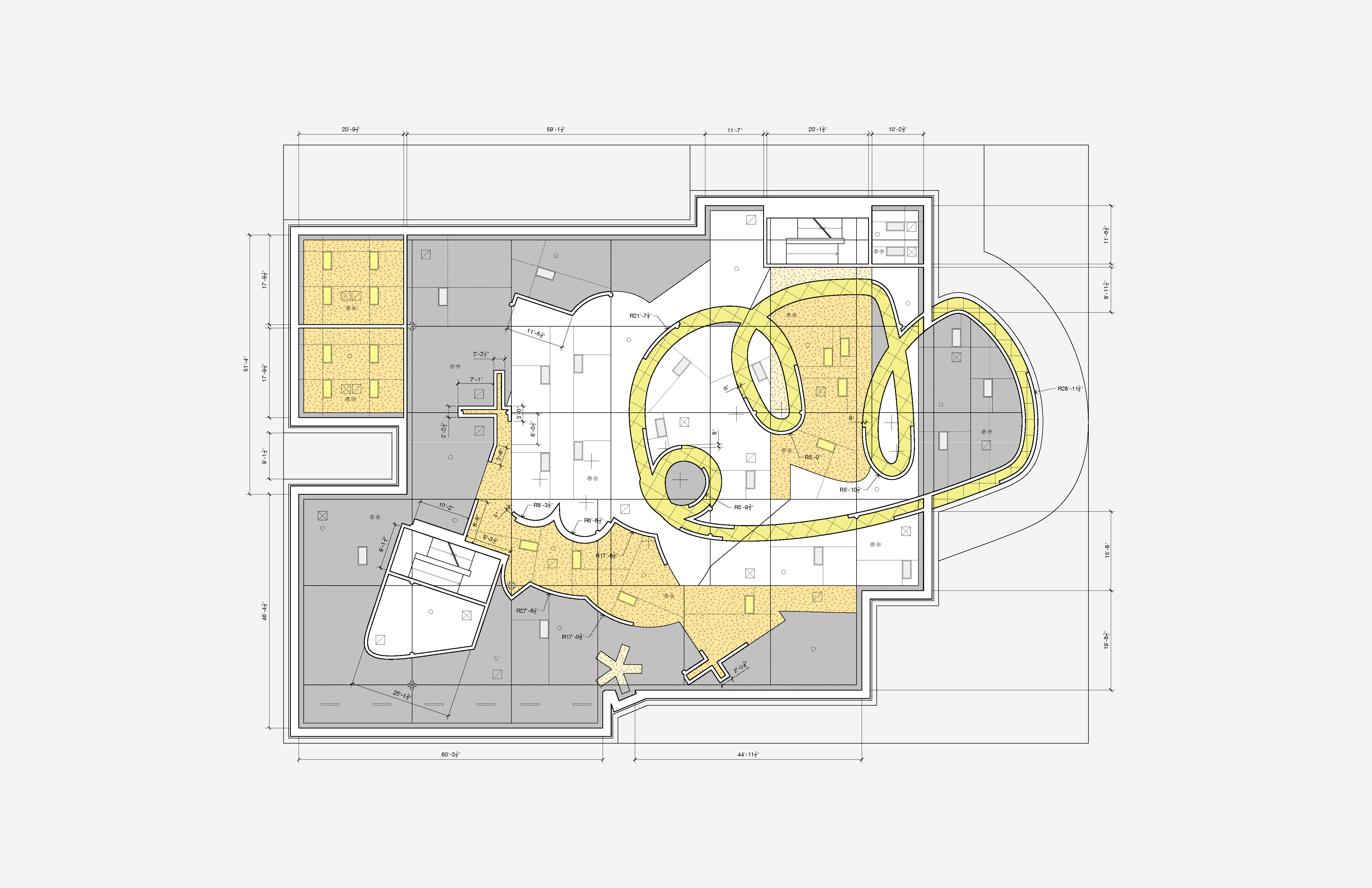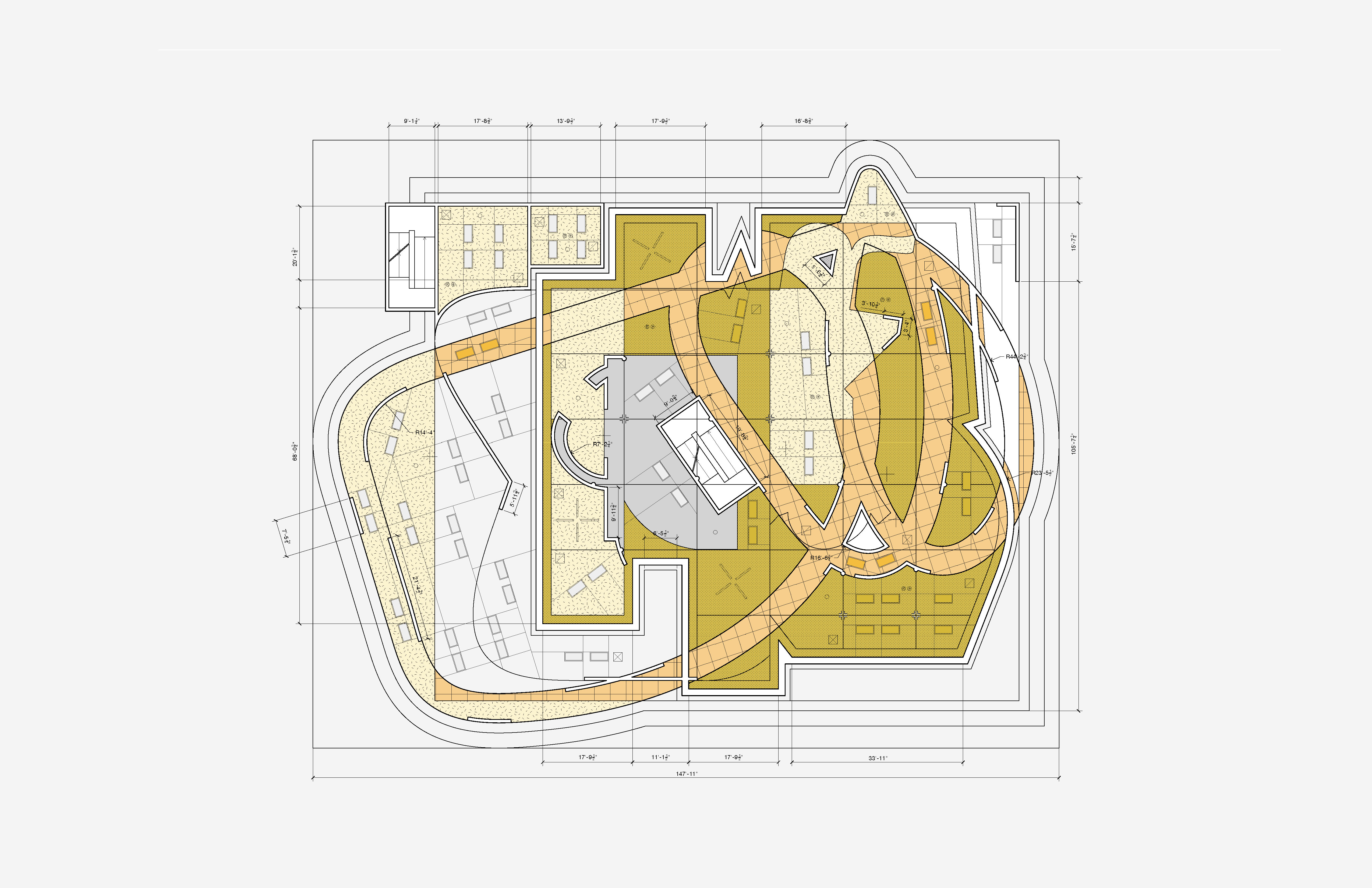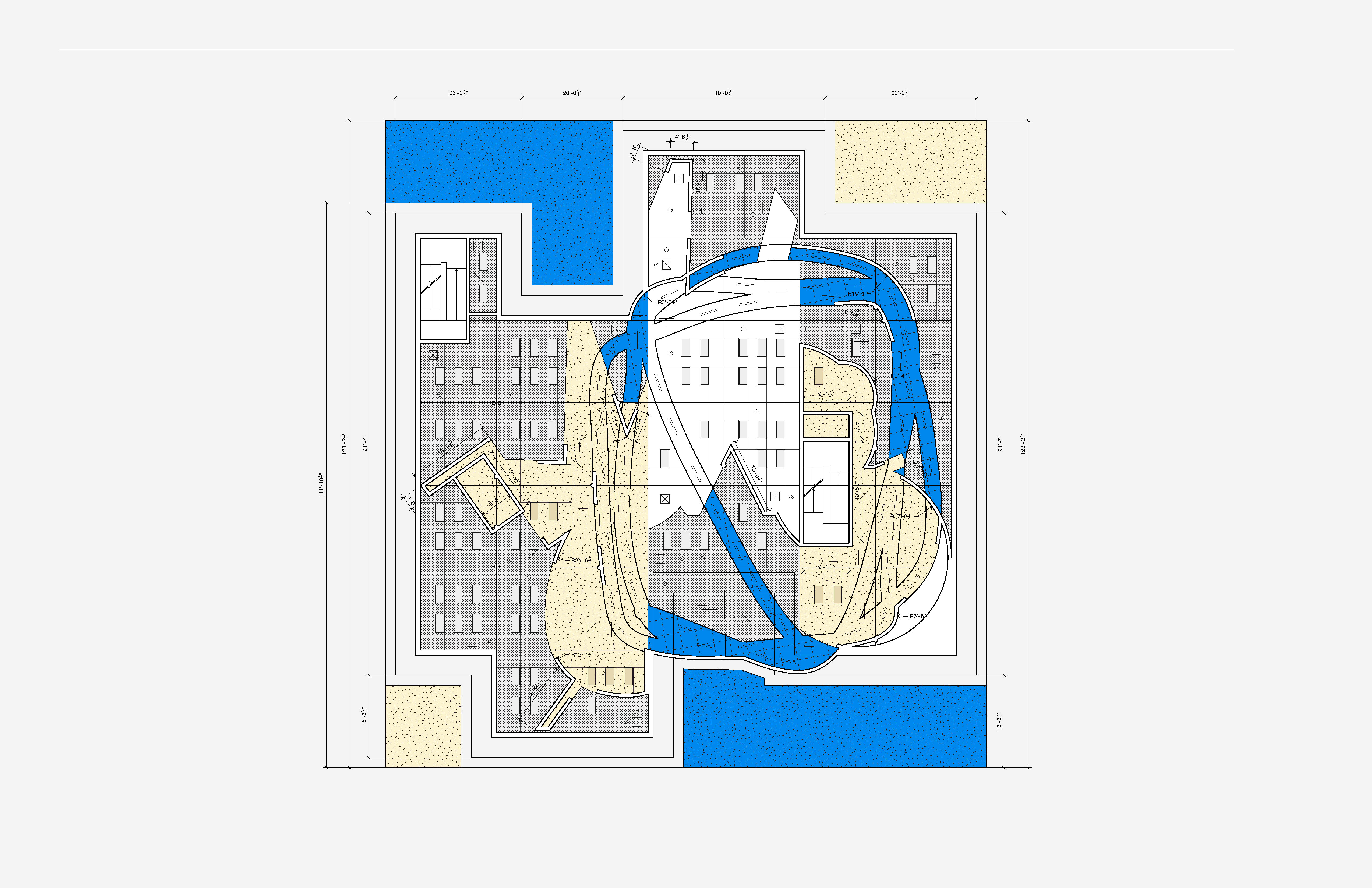 ---

RCP - Archival ink on Hahnemuhle 310 gsm Cotton Bright White Matt Paper sewn, 18x24